The Florida Keys provide a beautiful locale for some of the best diving in the world. Just south of Key Largo is the less-congested, but no less intriguing,
diving paradise
of Islamorada, filled with sunken ships and vibrant coral reefs.

The oldest known shipwreck in this area happened in 1733 when a Spanish Fleet of treasure ships sank during a hurricane. The remnants of a Spanish galleon are still submerged off of Islamorada today among the 19th-century naval ships USS Alligator, the Eagle, and Alexander Barge.
Today
Islamorada
is home to an impressive list of 517 documented marine species. Divers of all levels of experience and training can explore this colorful underwater world throughout the year, as winter water temperatures range from 70-75. In the summer, the water will reach temperatures in the mid-upper '80s. Visibility typically ranges from 40-100 feet, with some variance at different sites, but overall the best clarity occurs from August to October. Most of the dive sites in Islamorada are accessible to those with a PADI dive certification. Those looking to explore the wrecks of ships or to visit any of the most challenging diving sites will need to have technical certification or an advanced diving certificate.
The Silvestri Team invites you to learn about the features of
Islamorada's best diving sites
. Beware! You may fall in love with the Florida Keys, just as they have. Should this happen, you can count on the Silvestri Team to work tirelessly on your behalf to help you find the perfect Islamorada property of your own.
1. Alligator Reef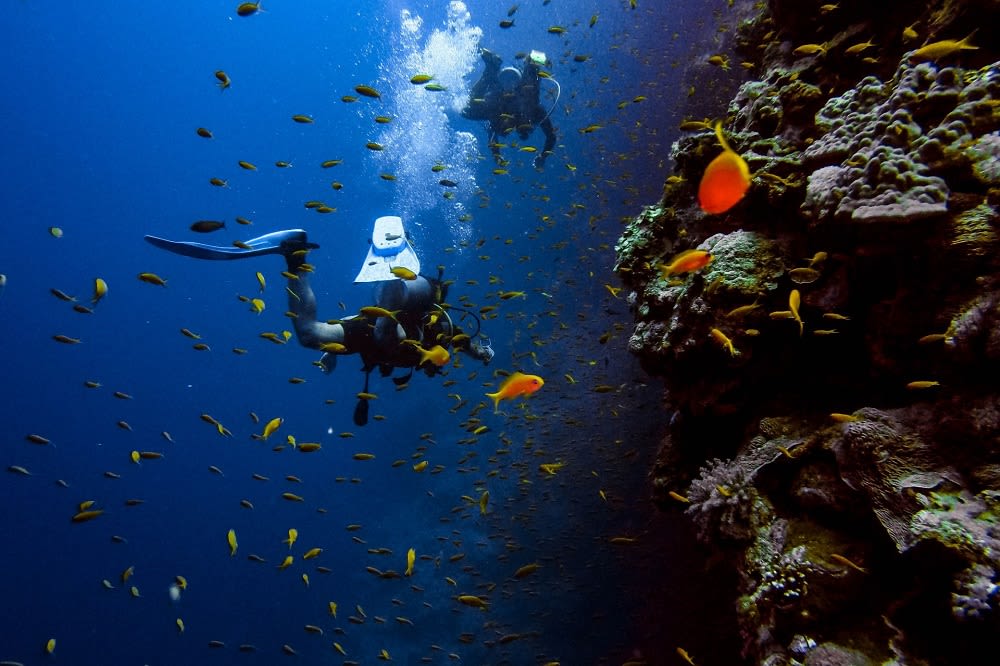 Once the site of the naval schooner USS Alligator, which ran aground and sank in 1825, the ship decayed until only the ballast stones can be clearly observed. This site is known for its abundance of fish, including the goliath grouper. Water depths range from 20-72 feet. Alligator Reef can be marked from the surface by a lighthouse.
2. Alexander Barge
This site was artificially launched in 1984 with the sinking of Alexander Barge, and later, the remnants of the Whale Harbor Bridge. A diverse reef community has grown here, replete with barracudas, lobsters, snapper, and a range of coral. Divers of all levels and experiences can enjoy diving here.
3. Brick Barge
Brick Barge is a popular spot for those who enjoy underwater photography. The area is populated with dazzling, iridescent tropical fish and enormous brain coral. This area is shallow, with depths ranging from 20-28 feet. The 19th-century schooner is remarkably well-preserved, enabling divers to see the ballast stones, the bow, posts, and a variety of other objects.
4. Conch Reef

Conch reef features barrel and basket sponges, large marine life, and one of the most developed reef systems in the area. The current is moderate to strong in this horseshoe-shaped reef and divers will enjoy exploring variable depths of 20-100 feet. The dive site is located next to a research area that has restricted access, except to those with permits.
5. Crocker Reef
The dramatic ridges and valleys of Crocker Reef give sanctuary to staghorn and finger coral, and grouper. It contains a small canyon of 40-90 feet depth. The current is typically gentle here, occasionally getting strong enough for drift divers to float placidly along with beautiful views of large fish and sponges.
6. Davis Ledge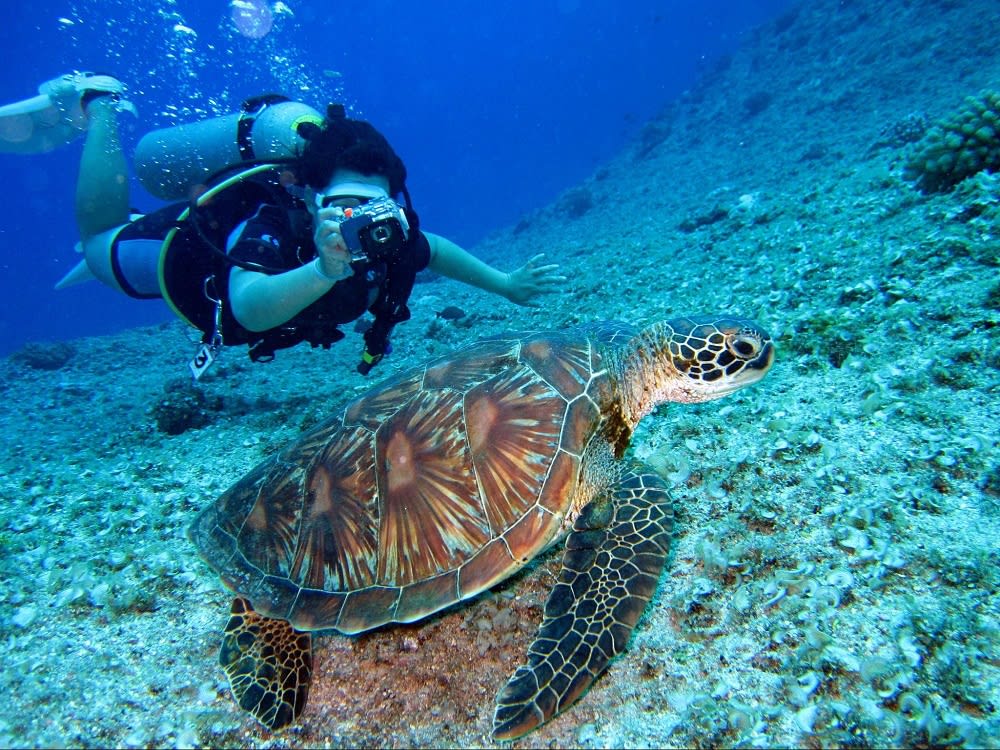 Davis Ledge is a great site for beginning divers. The shallow waters of 20-55 feet are the home of giant turtles, green moray eels, angelfish, and very large schools of smaller fish species. Divers often encounter nurse sharks along the seafloor. This is also a popular snorkeling destination. A surprising site is the submerged Buddha statue. Give its belly a rub for good luck.
7. The Eagle
The Eagle is a 287 ft. freighter that was severely damaged by fire. Instead of scrapping the ship, it was cleaned up and sunk in 1985, providing an anchoring place for a coral reef to grow. This is a challenging dive site with a swift current, and technical or wreck certification is required to go within the Eagle. Visiting divers and those who own Islamorada property will enjoy seeing grunts and snapper here.
8. Hen and Chickens Reef
Humorously named for its resemblance to a mother hen surrounded by her chicks, all levels of divers can explore Hens and Chickens Reef. This reef is shallow enough to be enjoyed by divers and snorkelers, with the star attraction being the abundance of star and brain coral.
9. Pickles Reef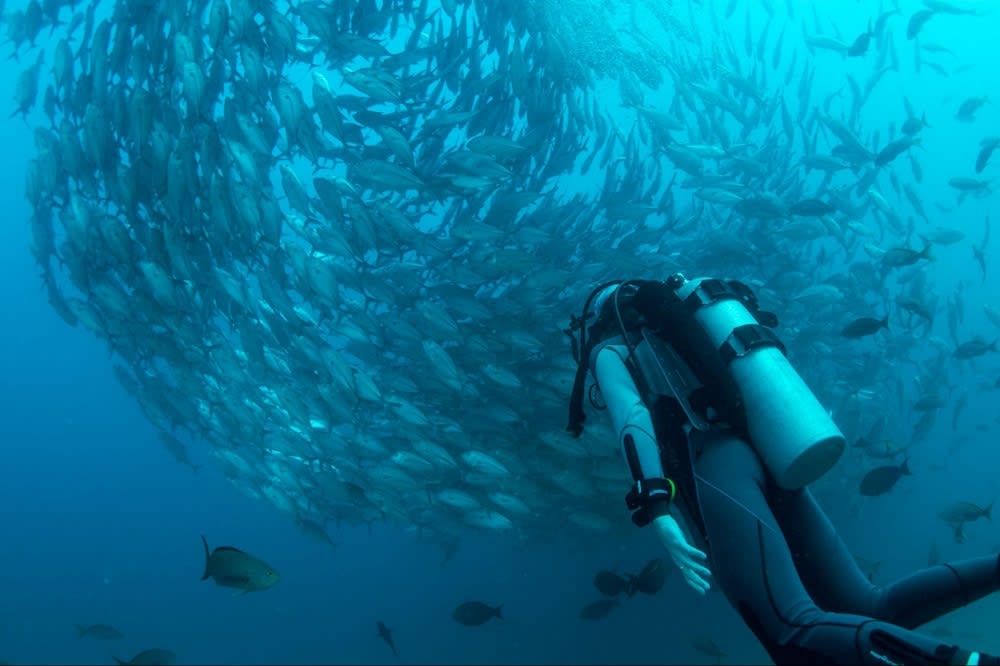 Underwater photographers enjoy the shallow 15-25 feet of Pickles Reef for its colorful, tropical beauty. Large numbers of yellowtail snapper, a variety of sport fish, and tropical fish call this area home, and due to less frequent human activity here, the quantity of fish is abundant.
10. San Pedro Wreck
Resting in its underwater tomb for nearly 300 years, the San Pedro is the oldest member of the Shipwreck Trail. The site is an underwater archaeological preserve and state park and an exceptionally popular dive site. Unlike the "wreckers" who once made a living by salvaging what they could from shipwrecks, any historic treasures in the water now are protected for future generations to enjoy.
Full-service scuba diving vacations
Islamorada has thirteen different scuba diving operators to make your experience in the Keys unforgettable. For the ultimate relaxing vacation adventure, consider full-service companies, which allow you to drop off your scuba gear upon arrival. They will handle all of the cleaning, preparing, and storing of the gear on your behalf for the duration of your trip.
Ready for more than a vacation?
Do you long for the laid-back lifestyle of the Florida Keys, year-round sunshine, and endless opportunities to enjoy scuba diving or sportfishing? Are you looking for an Islamorada property for investment?
The Silvestri Team
has multi-generational expertise in Islamorada property, and they can help make your Florida real estate dreams a reality. Reach out to them today at 305- 619-0112.