The Laid-back Lifestyle and Endless Outdoor Activities Are Just Two Reasons Why People Love Living in the Keys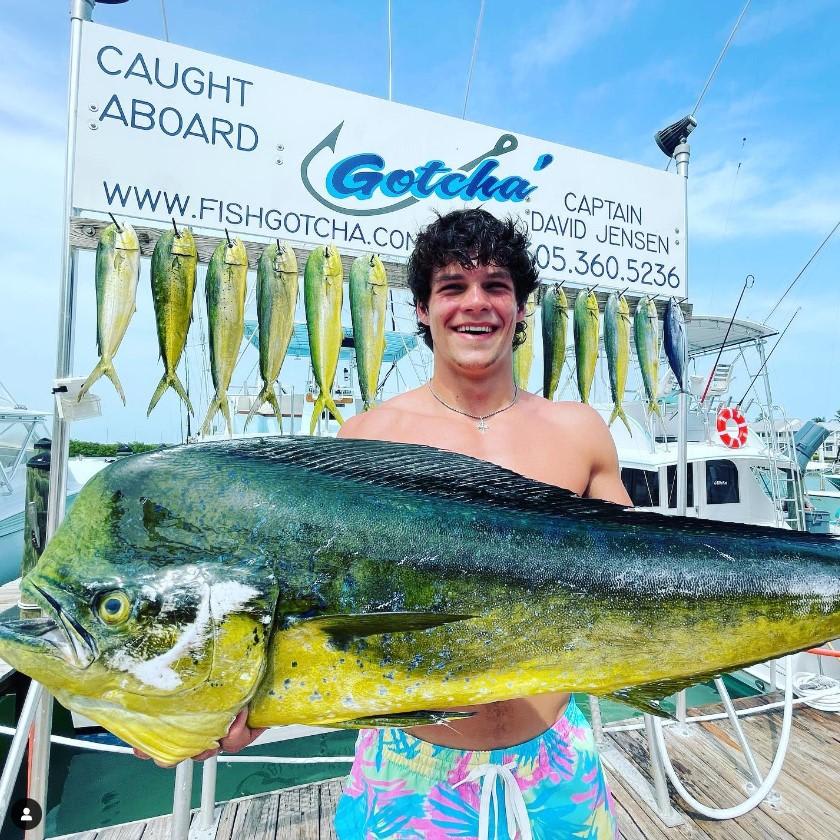 Photo Courtesy of @gotcha_charter_fishing
1. Fishing
Fishing may sound relaxing, but it can be a REAL SPORT! Hooking a 257lb Warsaw Grouper is no day at the beach! The year-round tropical weather and diverse ecosystem make the Florida Keys a fisherman's paradise. There are many different types of fishing excursions to try out depending on what you are interested in catching. Backcountry fishing is available in the flat calm waters of Florida Bay where you can hook Tarpon, Redfish, Bonefish, Permit, and Snook. Offshore fishing can be experienced out toward the Gulf of Mexico or towards the Atlantic Ocean where you'll get to try your rod and reel out in some true deep-water fishing. Here you can fish for both light tackle and big game fish like Yellowtail Snapper, Grouper, Mahi Mahi, Sailfish, and Swordfish. If you are looking to book a charter, here are a few of the Top Fishing Charters in The Florida Keys: Fantastic Charters with Captain Justin Hopper in Key Largo, FL. Key Largo Sportfishing with Captain Dustin Hansel in Key Largo, FL. Fishy Business Charters with Captain Drew Nobregas in Islamorada FL. Gotcha with Captain Dave Jensen in Duck Key, FL. Two Conchs Charter with 4 Sport Fisherman Seasons featured on the Outdoor Channel with Captain Jack Carlson, Captain Jordan Leake, and Captain John Ryan in Marathon, FL. Tight-n-up with Captain Kevin Rowley in Big Pine, FL. Far Out Fishing Charters with Captain Chris Mendola in Key West, FL. If you're feeling extra adventurous, book a trip with the 4X Spearfishing World Record Holder Captain Roberto Ruiz out of Key West, FL.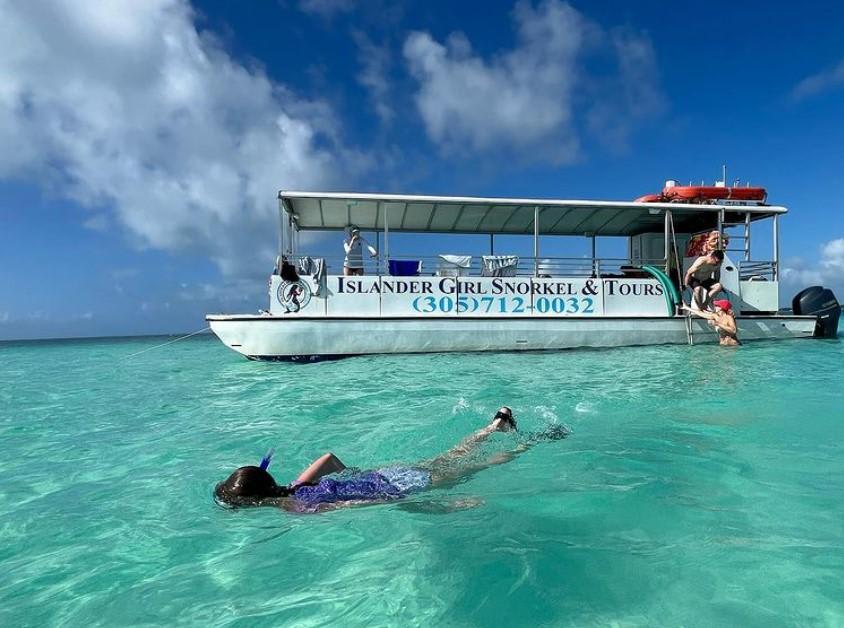 Photo Courtesy of @islandergirltours
2. Scuba Diving and Snorkeling
A day spent underwater surrounded by sea life and coral reefs are one of the most relaxing ways to get active here in the Florida Keys, probably the most popular way as well. Key Largo is the Diving Capital of the World! One-of-a-kind coral reefs are located just 4-6 miles offshore making snorkeling and diving extremely accessible to locals and visitors. Dive sites are located within the Florida Keys National Marine Sanctuary and John Pennekamp Coral Reef State Park. If you are looking to dive the most popular reef sites we recommend The Christ Statue, Molasses Reef, French Reef, Elbow Reef, Carysfort Reef, and pretty much everything else in between. Not only does the Florida Keys host stunning coral reefs but there are also plenty of shipwrecks to check out as well! Feel like a modern-day explorer by diving into one or all of these top wreck sites: USS Spiegel Grove, USCG Duana, and USCG Bibb. These dive sites can be found in Key Largo, Florida just outside of the reefs. Be prepared for a full day of fun and once-in-a-lifetime experiences when booking a day out on the water. You will find yourself swimming with Sea Turtles, Sharks, Barracudas, tarpons and so much more. A few of the top Diving and Snorkeling tours located throughout the Florida Keys are Horizon Divers in Key Largo, FL - Islander Girl Snorkel & Tours located at the Islander Resort in Islamorada, FL. – Fury Water Adventures in Key West, FL.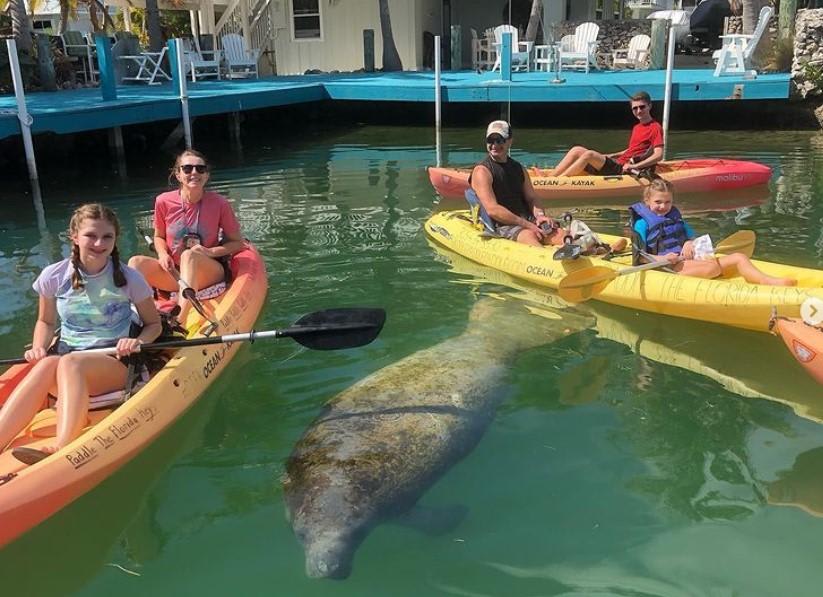 Photo Courtesy of @paddlethefloridakeys
3. Paddle Boarding and Kayaking
Paddleboarding and Kayaking is a great ways to get out on the water, separate yourself from civilization and disconnect all while being active in the great outdoors. Explore the crystal-clear waters surrounding the Florida Keys or adventure through a shady Mangrove Forest. Pack a lunch and pull up to a quiet beach or your own private island. The visibility of the ocean floor with bustling sea life will be sure to keep you entertained. There are plenty of places to choose from up and down the entire Florida Keys when selecting a rental facility. Listed are a few great places to help get you started on your adventure: Florida Bay Outfitters in Key Largo, FL. - Otherside Boardsports in Islamorada, FL - Paddle the Florida Keys, Inc. in Tavernier, FL. - Lazy Dog in Key West, FL.
Photo Courtesy of @floridakeysvibes
4. Explore Florida Keys State Parks
Explore 1 or all of the 10 beautiful state parks in the Florida Keys. Snorkeling, Swimming, Hiking, Bird Watching, Kayaking, and Paddleboarding all or most of which can be done within our State Parks. If you are looking to stay dry for the day you can enjoy hiking at Dagny Johnson Key Largo Hammock Botanical State Park which hosts 6 miles of shaded and often paved trails, accessible to both bikes and wheelchairs. John Pennekamp Coral Reef State Park in Key Largo, FL was the first undersea park in the United States with over 70 nautical square miles! Windley Key Fossil Reef Geological State Park in Islamorada, FL is a 300-acre park where Keystone was mined to create the Overseas Highway you drive on throughout the Florida Keys. Lignumvitae Key Botanical State Park in Islamorada, FL where you can experience what life on an Island was like in the 1930s. One of the most popular and beautiful State Parks in the Florida Keys is Bahia Honda State Park in Big Pine Key, FL. Here you will sink your toes into soft warm white sand and swim in aqua blue waters all while enjoying views of the famous Over-Sea Railroad Bridge completed in 1912. We could go on and on about the beauty and adventures to be had in these magnificent State Parks, instead, we will list the rest of them so that you can experience their wonders for yourself. - Indian Key Historic State Park in Islamorada, FL – San Pedro Underwater Archaeological Preserve State Park in Islamorada, FL – Long Key State Park in Long Key, FL – Curry Hammock State Park Marathon, FL – Fort Zachary Taylor Historic State Park in Key West, FL.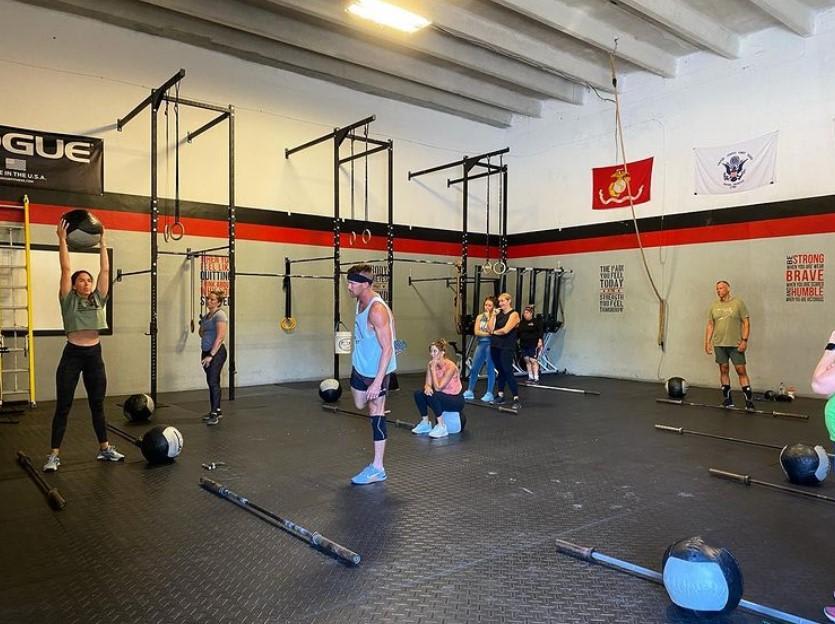 Photo Courtesy of @crossfitupperkeys
5. Checkout a Fitness Facility
Whether you are on vacation and in need of a fitness facility to keep you on track or a local looking to get into a good and healthy routine, the Florida Keys is home to many top gyms to help you with that. There are plenty of indoor gyms and fitness class meetups to choose from throughout the Keys from Crossfit Facilities, Pilates, and Yoga Studios to outdoor fitness classes. If you are really looking to get your sweat on, here are a few top gyms – CrossFit Key Largo in Key Largo, FL – I Am Crossfit Upper Keys in Tavernier, FL - Froggy's Fitness in Tavernier, FL – Bodyzone Fitness in Key West, FL. If your goals are aimed more toward stretching, meditating and recovery here are a few great Yoga and Pilates studios throughout the Florida Keys. Key Largo Yoga in Key Largo, FL – Pilates in Paradise in Islamorada, FL – Shakti Yoga in Key West, FL.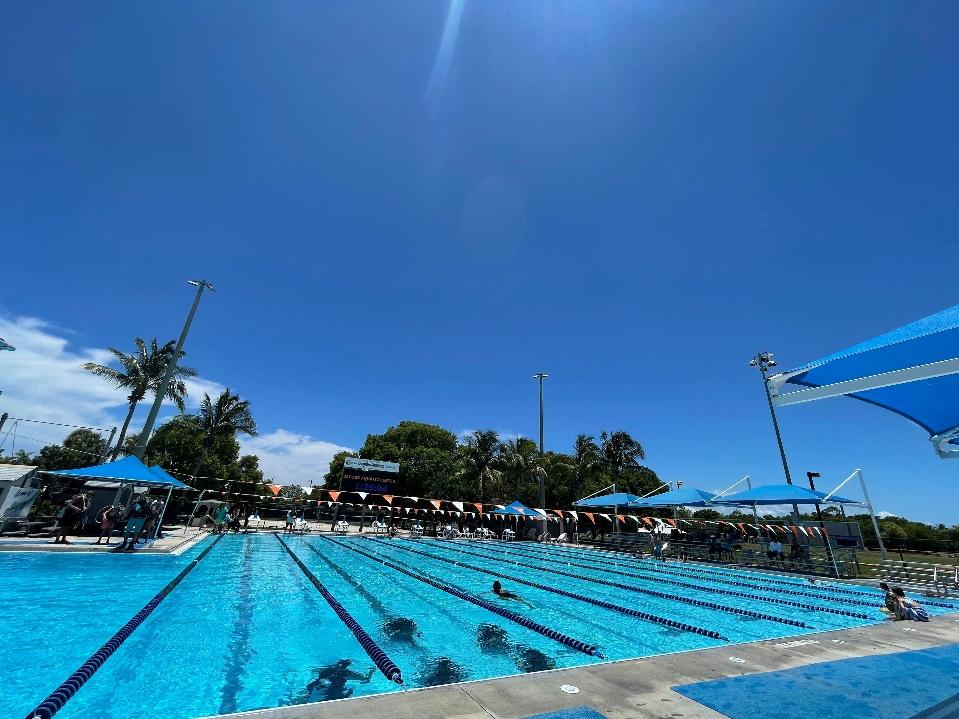 Photo Courtesy of @floridakeysvibes
6. Swim Laps
Cool off and Swim Laps in one of the amazing swimming and diving pools located in the Florida Keys. Jacob's Aquatic Center in Key Largo, FL is a 3 pool swimming facility featuring year-round aquatic programs for all ages and swimming skill sets. Offering fitness, lap swimming, swim lessons, and swim training. 25 Meter Myrtha competition pool with a 12-foot diving well and a therapy pool perfect for aerobics and swim lessons. Head a little further South to Founder's Park in Islamorada, FL where you will find a 50-meter by the 25-yard pool with water depths from 4 to 12.5 feet. There is also diving well with four springboards. This is the ONLY Olympic-size pool found this far south in the United States!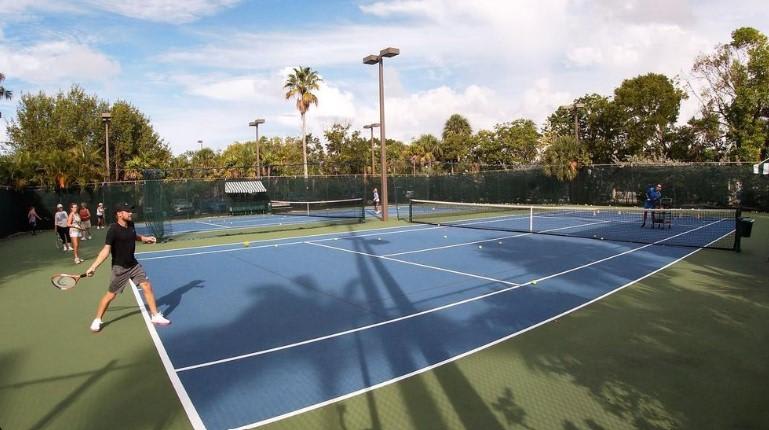 Photo Courtesy of @stevievagabond
7. Play Tennis
Playing tennis is a great way to get active, have some friendly competition and meet new people. The Florida Keys is home to many private and public tennis facilities and clubs. Key Largo Community Park in Key Largo, FL has 6 tennis courts where you can always find someone to play a match with. Sombrero Country Club located in Marathon, FL hosts 4 beautiful tennis courts and is open to both members and non-members. Here you can play a match, take lessons, or enjoy watching games. Another great spot to hit the court is at Marathon Community Park in Marathon, FL has four tennis courts and a tennis wall. These courts are sealed with acrylic resins to provide some cushioning to allow some ease for your joints.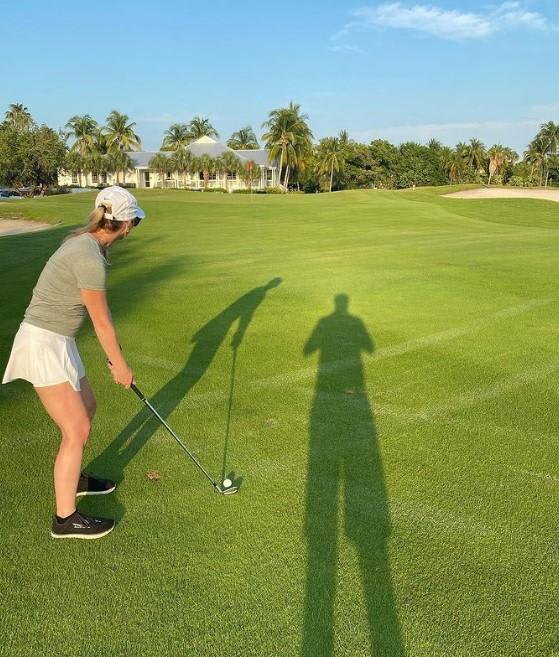 Photo Courtesy of @slambojenkins
8. Golfing
Golf at one of the Championship Golfing facilities in the Florida Keys. You will find immaculately kept grounds and beautiful views on these courses. Cheeca Lodge in Islamorada, FL welcomes guests to play on their 9-hole, par 3 courses designed by Jack Nicklaus. All skill levels are welcome here! If you are planning on heading South, check out the Key West Golf Club right at the entrance to Key West, FL. Here you will find an 18-hole 6,500-yard par 70 course, open to players of all skill sets and abilities. Legendary golf course architect Rees Jones masterfully designed this facility with care and attention to make it a one-of-a-kind experience.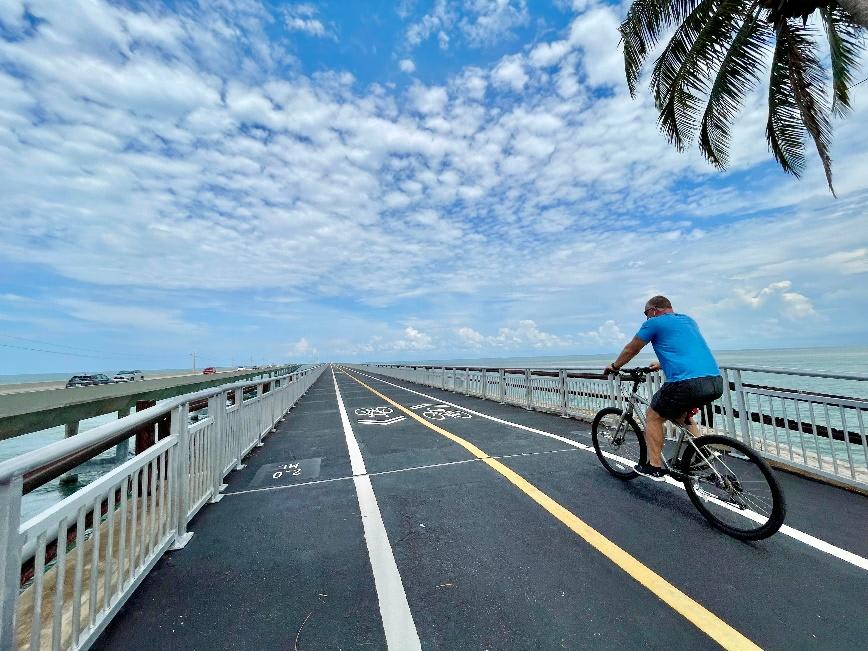 Photo Courtesy of @floridakeysvibes
9. Cycling
It is hard to find an area of the Florida Keys that isn't appealing to cyclists. Paved roadways and sidewalks surrounded by crystal blue water make this area very popular for cyclist enthusiasts. On a gorgeous sunny day, you'll have an amazing ocean breeze to keep you going. The Florida Keys offers so many different biking trails and destinations depending on the level of adventure you are seeking. From dense and shaded canopy trails to paved bridge rides with water views surrounding you. The Overseas Heritage Trail has over 90 miles of paved bike path allowing you to explore the Florida Keys from the seat of your bicycle. A few top hot spots for cycling include: the Overseas Heritage Trail in Key Largo with over 20 miles of continuous paved biking trails; Grassy Key where you can escape to a more secluded trail surrounded by mangroves offering a bit more privacy; Saddlebunch Keys is where you can bike and be one with the ocean views around you; Key West gives cyclists the option to take a more scenic route past white sandy beaches while feeling the ocean breeze or take your route more into the town where you can feel like a true Conch. One of the most recent and exciting areas to bike is on the old seven-mile bridge which is 2.2 miles of elevated paved road with 360-degree water views. You can access this bridge from its open starting point or from Pigeon Key in Marathon which is a historic five-acre island at the edge of the bridge. Now grab your bike and get peddling!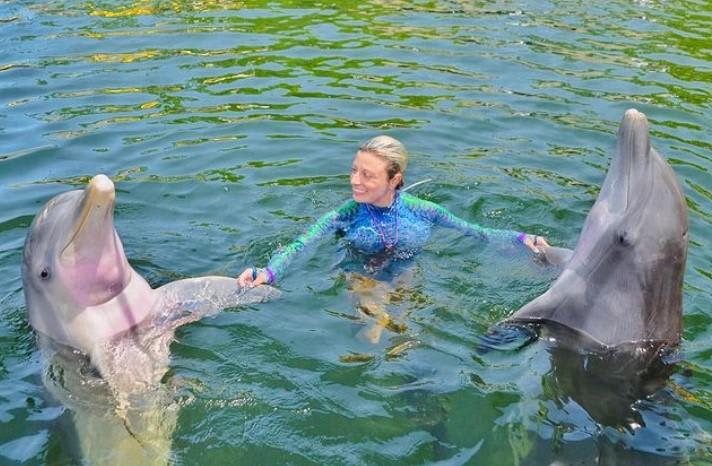 Photo Courtesy of @idckeylargo
10. Swim with the Dolphins
If you are really looking to get active and immerse yourself in the local sea life, then make sure to swim with dolphins! When swimming with dolphins you will have the opportunity to learn their behaviors, touch and interact with them and even get a hug or a kiss from one! This is a once and lifetime memorable experience that is great for children starting at age 3 and adults. There are many great locations to book your dolphin experience throughout the Florida Keys, here are a few options: Theater of the Sea in Islamorada, FL. Dolphins Plus the Florida Keys Swim with the Dolphins in Key Largo, FL. Dolphin Research Center in Grassy Key, FL.
Do you want to take advantage of the active lifestyle the Florida Keys has to offer? Reach out to one of the experienced real estate agents on the
Silvestri Team
for expert guidance in finding the island home of your dreams.