Leaving Miami, you can travel down the beautiful Overseas Highway to Key Largo. Key Largo is the gateway to the breathtaking Florida Keys that end at the southernmost island, Key West. It's surrounded by the Gulf of Mexico and the Atlantic Ocean and offers crystal clear aquamarine waters and pristine white sand beaches. Its beautiful beaches include national parks, a national marine sanctuary, and botanical gardens. Because of the gorgeous waters and abundant sea life, Key Largo is one of the USA's most popular destinations for scuba diving and snorkeling.
John Pennekamp Coral Reef State Park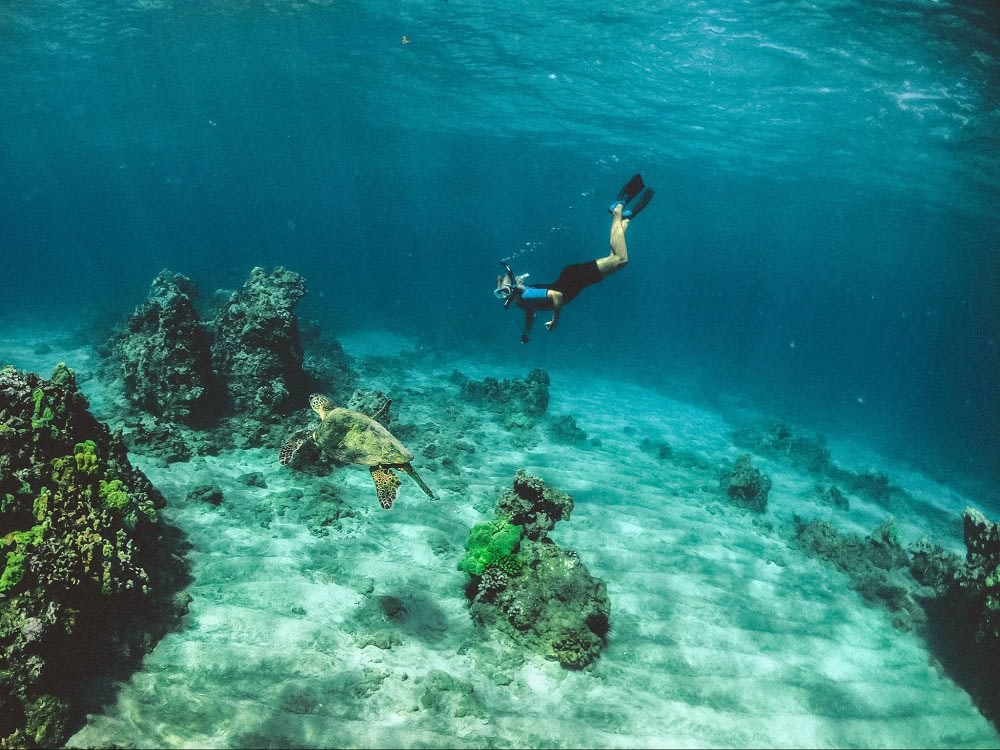 Renowned for being the country's first undersea park,
John Pennekamp Coral Reef State Park
includes 70 nautical square miles. John Pennekamp Coral Reef State Park has earned its name. Here you will find entire ecosystems, including the coral and striking tropical fish, not far offshore. If you feel a bit more adventurous, there are ample opportunities for snorkeling and diving in these protected waters. Be sure to look into ​​
Silent World Dive Center
, where you can schedule a snorkeling excursion on their beautiful boat, or if you want to explore further, you can book a dive excursion and check out the famous Christ of the Abyss. The Visitor Center of the John Pennekamp Coral Reef State Park is a large saltwater aquarium where you can learn more about the local underwater ecosystem. There are several wonderful beaches to explore in the John Pennekamp Coral Reef State Park.
Far Beach
Far Beach will be the first Beach you will encounter in the keys from U.S. Highway 1. Far Beach is located in the John Pennekamp Coral Reef State Park at Mile Marker 120. In the state park, you will find amenities like gazebos and bathrooms with showers and a wheelchair ramp to the water. The water is warm and shallow, making this a great place to stop off with the family for a relaxing day on the Beach. The beaches can be somewhat rocky, so it is a good idea to bring water shoes, especially for young children.
There are plenty of natural wonders to catch your eyes. Be sure to look for critters like crabs moving about the mangrove roots for crabs and creatures, and on the trails, you will likely see some local animals like lizards. In the water, you could get lucky and spot a gentle manatee. There are even opportunities to pitch a tent and camp here where you can enjoy a night in the great outdoors. Just be aware that it can be crowded, so plan to get there early to claim your spot. If camping is not really your thing,
Reefhouse Resort & Marina
offers laid-back luxury with chic waterfront accommodations that are only a short distance from the most sought-after Key Largo beaches.
Cannon Beach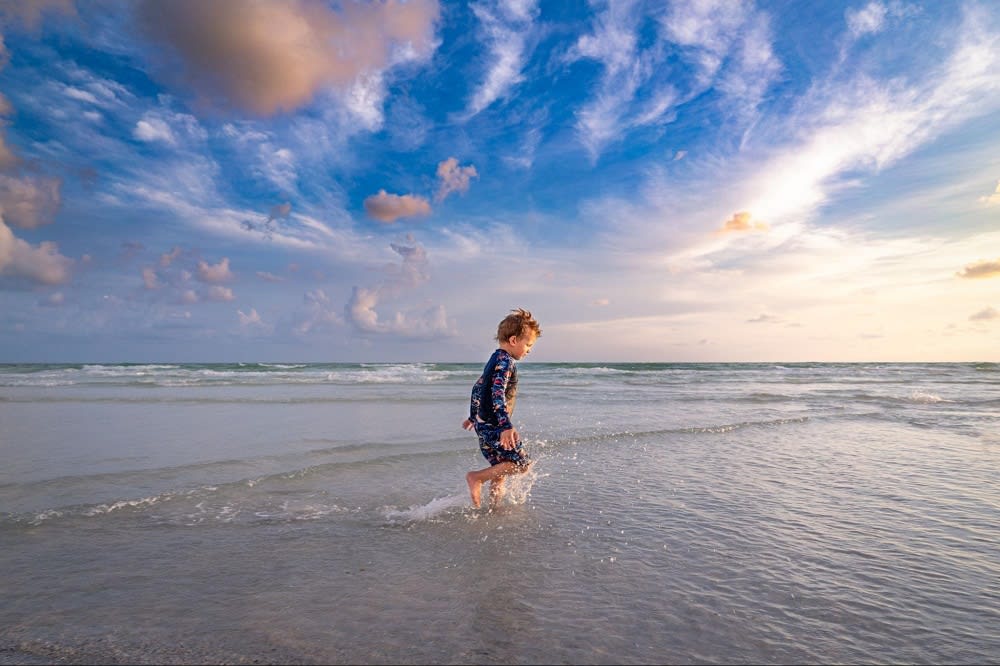 Cannon Beach is the second Beach in John Pennekamp Coral Reef State Park. After a visit here, you will quickly learn why it has the name Cannon Beach. There are real 17th-century cannons along the sand. You can plan an entire day here and enjoy lunch at one of the shaded picnic tables, and there are places where you can rent a kayak or book a boat tour. Cannon Beach has shallow water with small waves, so it is a great place for even small children to swim and play safely and offers a roped-off swimming area. Water shoes are recommended as there can be rocky areas. These tropical waters have plenty of tropical fish, crabs, shrimp, and other creatures to view while snorkeling. Experienced divers have the opportunity to visit a Spanish shipwreck close to the Beach. If you want a break from water activities, you will find winding nature trails through the John Pennekamp Coral Reef Park, where you can spot wildlife like birds and iguanas. After a day of activities, you can head to the
Lazy Lobster Seafood Restaurant
, where you can feast on delicious seafood dishes, pasta, steaks, and vegetarian options. Chef Lupe will even cook your catch if you had a successful day fishing.
Harry Harris Park
Harry Harris Park has a lot to offer visitors. It is a full park that includes play areas for the kids, picnics areas, bike trails, public showers, a boat ramp, and even tidal pools making this a great place to spend all day. The tidal pool is a great option to explore ocean wildlife in a safe and controlled environment where kids can wade, swim and explore. There are excellent and clean amenities like bathrooms and showers. Families can spend all day here, pack food to grill, and enjoy it on shaded picnic tables. There is a boat ramp for the fisherman and divers who want to explore off the coast. When kids are done with their time in the water, there are excellent playgrounds, a bike path, and a ballpark. Ready to explore all that the Keys have to offer? Book a guided
Kayak Eco Tour
to explore the Mangroves and their protected waters to gain a glimpse of some of the 600 species of birds, fish, and marine life.
Rowell's Waterfront Park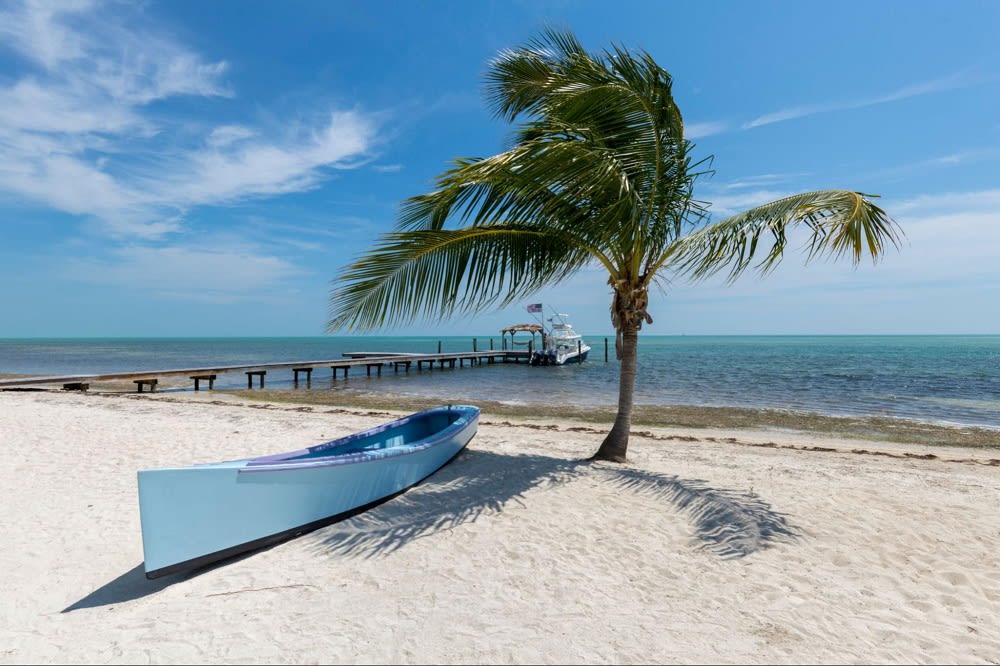 If you have a furry friend you would like to take on an adventure to Key Largo, Rowell's Waterfront Park is a must-visit. This 8-acre park is dog friendly and includes shaded picnic areas, a boat launch, and places to swim.
Find your dream home in Key Largo
Because of its natural beauty, homes for sale in Key Largo can be a challenge to find, and the nearby Tavernier Real Estate market is also competitive. If you are interested in calling the crystal clear waters and soft sand beaches home, you will want local experts like the
Silvestri Team
on your side. Jeanette Silvestri can help you find the right
Key Largo Homes For Sale
or a perfect investment Islamorada property that meets your needs and desires. If you are ready to explore the Keys,
contact us
, as we would be happy to help you find the perfect place to call home.